Welcome to First Grade!
Welcome to Clark Elementary First Grade!
Dear Parents,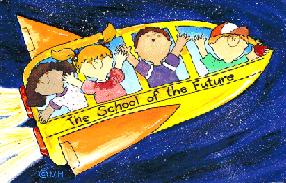 This year your child will embark on the most challenging, rewarding and amazing year in his/her lifetime. First grade is a crucial year that builds the foundation for your child's academic success. I am honored to be on your team and by working together, I know that your child will have tremendous success in first grade and beyond! I am available daily from 2:15-2:45 and after school. Please call me if you have any concerns or questions, at (334) 874-1630. You may also send me an email to teacherkish@aol.com. I encourage parents and grandparents to visit the school as much as possible. Guest readers, tutors and classroom volunteers are always needed, please set up a time that would be convenient for you. I am looking forward to a great year together!
Cheryl D. Kish